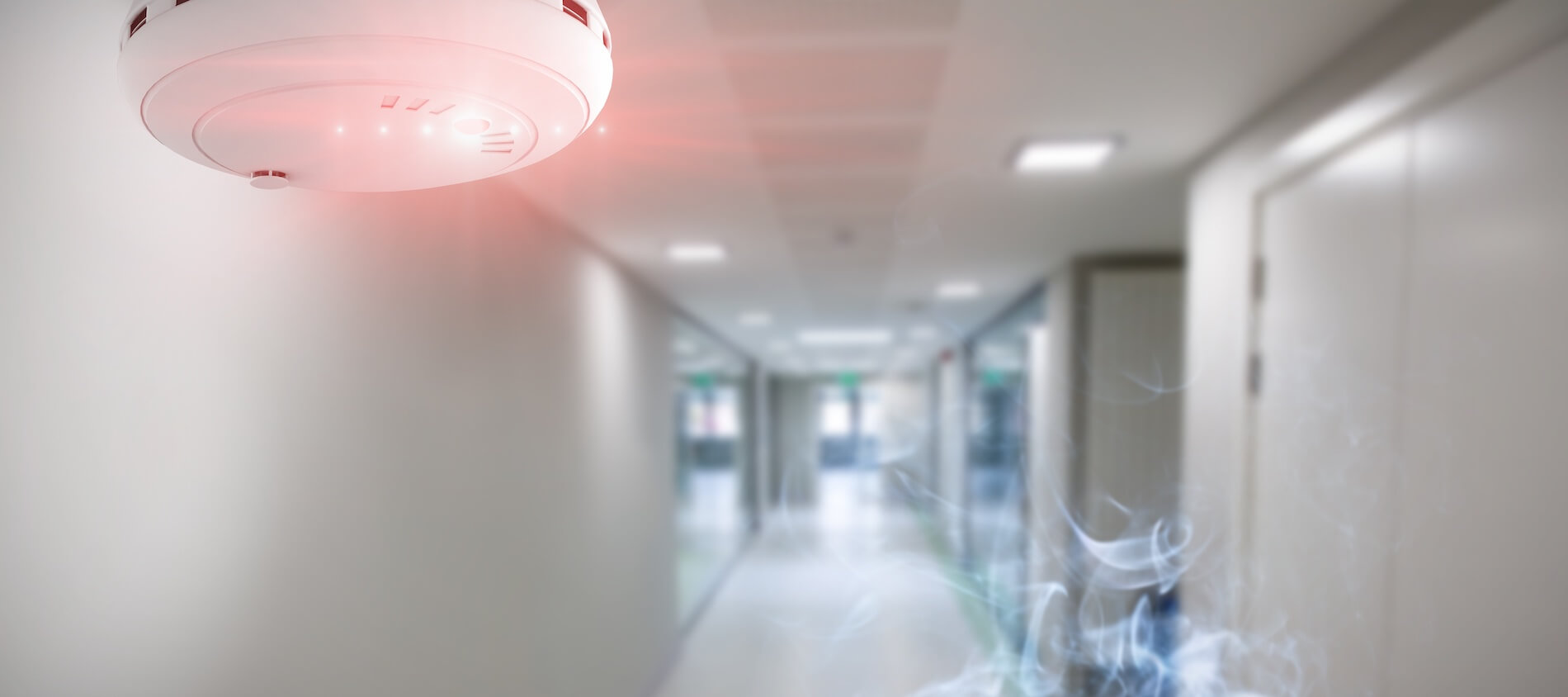 Fire Alarms Installation Edinburgh
Our experienced electricians install fire alarms at your business premises, to protect your colleagues for complete peace of mind, meeting current regulations.
Fire Alarm Installation
A Complete Package
VC Electrical can install an industry leading fire detection and alarm system combined with suitable service packages to ensure the safety of not only your employees, but your business assets and your property. We pride ourselves on designing, installing and maintaining market leading fire detection systems that comply with the very latest British Standards.
We work with leading manufacturer CTEC who provide a range of services from conventional fire detection to the very latest analogue and digital systems. When the alarm location and design has been completed, our expert, fully qualified fire alarm specialists, will install your fire alarm system with minimum disruption to your business.
We always deliver the very highest standard of installation. Following your alarm installation, comprehensive training in the operation of the fire alarm system is also provided.
Fire Alarm Installation
Few events have a more devastating and destructive impact on any business than fire damage.
Any fire - however big or small - within the workplace, places your employees, customers and business premises, at significant risk. Identifying the signs of fire quickly by installing an effective fire alarm system, helps to save lives, minimises damage to your premises and disruption to your business operation.
Fire alarm installation not only offers maximum protection, but with current fire safety regulations being particularly stringent, you may be breaking the law if you don't install an effective fire detection system.

Fire Alarms - Protecting Your Business from fire
Having a robust fire safety strategy and detecting fire at the earliest possible stage, plays a pivotal role in fire awareness planning and can be life saving for your colleagues and your business. Fires can break out in unoccupied/less occupied parts of a building and can very quickly block escape routes.
A suitably well designed and maintained fire detection system- including the installation of a fire alarm - gives you early warning of this and very often prevents fire damage from happening at all.
VC Electrical can carry out an independent fire risk assessment for you, and provide immediate guidance on the most relevant alarm requirements for your business premises. Particular consideration is given on where a fire alarm system should be installed. Once a fire alarm system is up and running, you've complete peace of mind knowing that your work colleagues are safe from the destructive and often life threatening effects caused by fire.
Complete Peace Of Mind
We always deliver the very highest standards of installation. Comprehensive training - including instruction manuals in how to operate the fire alarm system are also provided, so you'll know exactly how things work. This will help when discussing fire detection and prevention with your colleagues.
VC Electrical is here to help with fire alarm installation so please get in touch to discuss your requirements.